Incident Management Core Competencies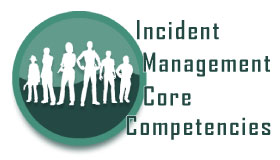 There is inherent risk of secondary accidents in an incident management. In order to minimize the risk, responders from across disciplines need to know how to efficiently make themself safe, the scene safe, and the victim safe. The CATT Lab, in partnership with the I-95 Corridor Coalition, has developed an online course that teaches the Core Competencies in Incident Management. This certified training teaches the basic knowledge and skills that quickly becomes the standard among many agencies.
The Virtual Incident Management Core Competencies online course covers basic scene safety, protocols, and traffic management via a series of videos and quizzes. This free online course is publicly available at www.i95vim.com.
Screen Shots: