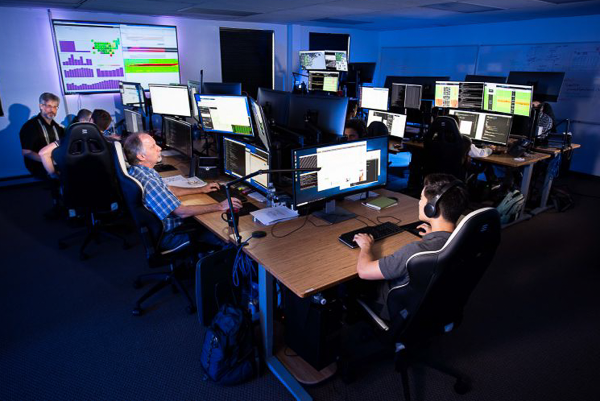 Are you interested in joining a vibrant software technology organization that is expanding and emerging as a leader in the field of data visualization? We'd like to hear from you!
The Center for Advanced Transportation Technology (CATT) Laboratory is the industry leader for transportation information analysis, visualization, and user interface design. We provide cutting-edge analytics products and an integrated product suite of situational awareness tools for transportation practitioners. These products and services are rapidly changing the way governments operate and make decisions.
We receive hundreds of gigabytes of transportation data daily making our petabytes of archived data likely the largest collection of traffic data in the world. Our clients use our software to analyze that data to generate valuable insights. Our work saves taxpayer money, improves the environment, and saves lives!
We're as passionate about transportation as we are about building great software. We care about building usable, stable, and secure software to analyze massive amounts of data. We use cutting-edge tech to build and maintain our software. We have a mature development process and use industry best practices to build the best software possible. Our team is composed of developers, analysts, testers, UX designers, data scientists, and customer support operating in an Agile environment.
Our office is in College Park near the University of Maryland, easily accessible by DC Metro, MARC train, bus, car, and bike. Local employees are welcome to work from the office or other locations with a flexible schedule around our core hours. We also have many employees who are fully remote and work from different states. UMD requires all employees to live in the US.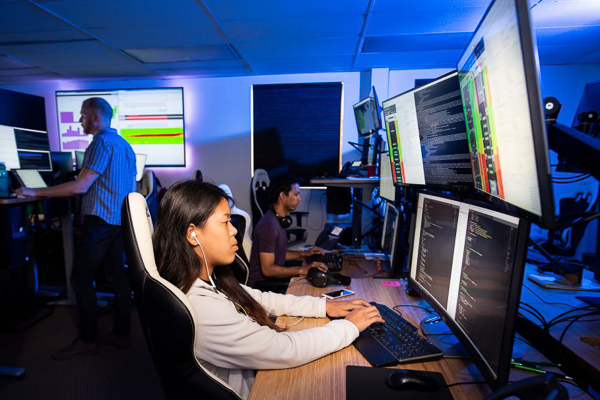 We believe varied perspectives build better products, are proud to have a diverse team, and encourage people of all backgrounds to apply.
Benefits
As a CATT Lab team member, you will receive the same benefits of a University of Maryland Faculty member which include:
Choice of 403(b) with 7.25% employer contribution immediately vested, or state pension defined-benefit system

Significant leave policy including:

22 days of annual leave
3 days of personal leave
15 designated holidays
15 sick days per year

You'll get a chance to work on solving real-world problems that affect every member of society and government

Your work will have immediate impacts on safety, mobility, and government spending/decision making

Opportunities to lead / make important decisions at all levels of the organization (if so inclined)
You'll have opportunities to work with interesting and diverse data sources in the public safety and transportation domains

The ability to influence our strategic direction, technical solutions, and other aspects of our work

Your choice to work from anywhere in the United States (so long as you have solid internet) or work in an open office setting on a University Campus

Free travel to conferences, professional development, and/or training opportunities, if desired

Opportunities to work with (or mentor) students, if desired

Exposure to cutting edge University of Maryland research, hardware, and tools in many domains beyond transportation

The opportunity to work on analogous big-data and analytics problems in adjacent domains
Full-time Professional Positions
Undergraduate and Graduate Internships
CATT Lab interns are paid employees who work on professional production systems. Our interns have gone on to work for major companies like Apple and IBM and government agencies like NASA.
You must be available to intern with us for one full year or longer (i.e. your graduation date should be a year or more away), and ready to work 10–20 hours per week during spring and fall semesters, and full-time over the summer. Many students work in our lab until they graduate, and after graduation, some continue directly into professional careers at the CATT Lab.
For information, or to apply, go to Careers4Terps and search for CATT Lab.
For all other employment inquiries or to apply, contact us at cattlab-jobs@umd.edu.