Phone: 301.314.0426
Email: info@cattlab.umd.edu
Careers: cattlab-jobs@umd.edu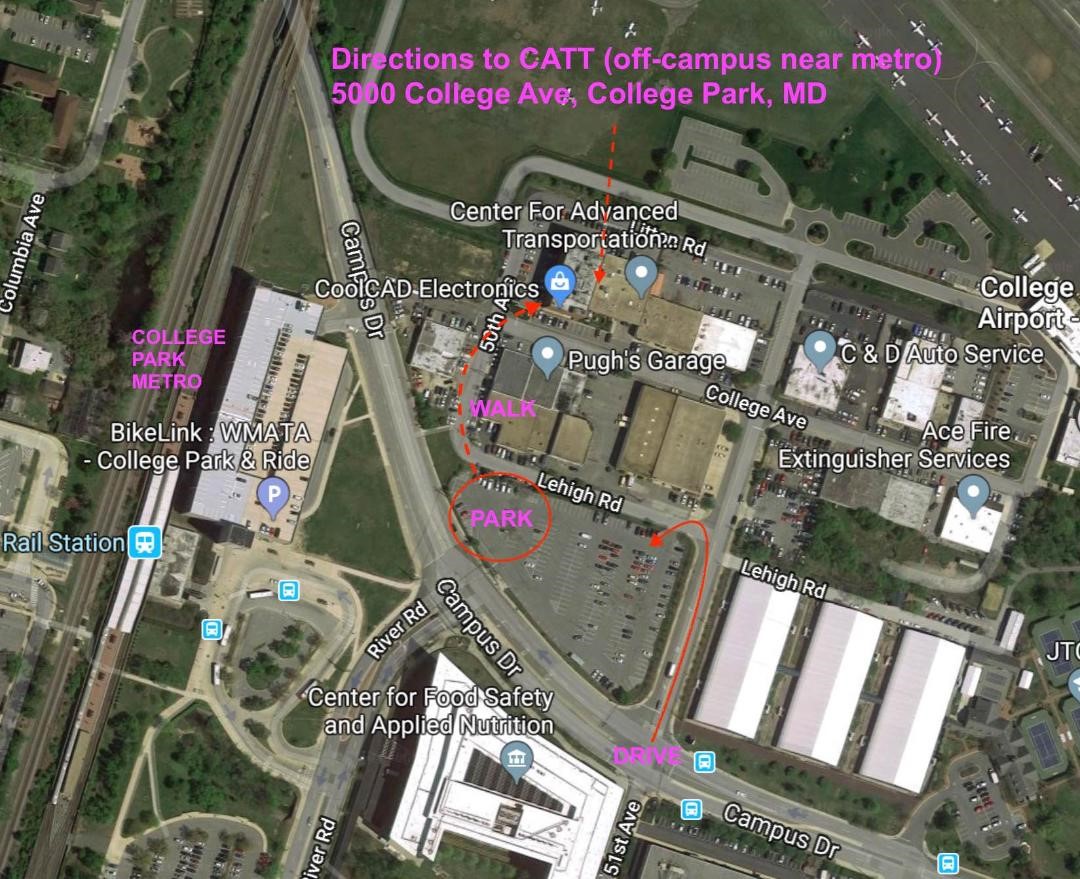 Main Office & Labs
Technology Ventures Building
5000 College Ave, Suite 2206
College Park, MD 20742
The Technology Ventures Building is off campus, between the College Park Metro Station and College Park Airport.
From the College Park Metro (Green line) & MARC Station (Camden Line):
Only if you arrive on MARC: go through the tunnel under the tracks so you are on the same side of the tracks as the parking garage.
Walk past the parking garage, and cross Campus Drive at the sidewalk.
Walk one block to the four-story, red brick building
The CATT Lab administrative office is on the second floor.